Department of Engineering
Automotive Engineering
My Studies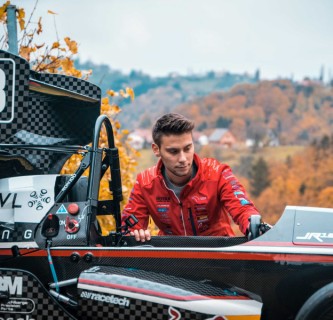 Student projects
Every day, our Master's students of "Automotive Engineering" apply their newly acquired theoretical knowledge directly in practical projects. In doing so, they not only deepen their knowledge, but also acquire additional know-how, qualifications, skills and abilities. Accordingly, the practical relevance takes a high priority at our degree programme.
Students gain in-depth knowledge in any area of automotive engineering. This enables them to apply the following competencies:
have a better overview of interrelationships,
structure questions in automotive engineering according to technical-scientific principles as well as specify them more precisely,
formulate these questions as a problem and
solve them appropriately under business management conditions.
This also includes aspects of business management and organization. This is not only required, but also generally beneficial, especially for achieving a Master's qualification and preparing for the competition in this professional field.
Current student projects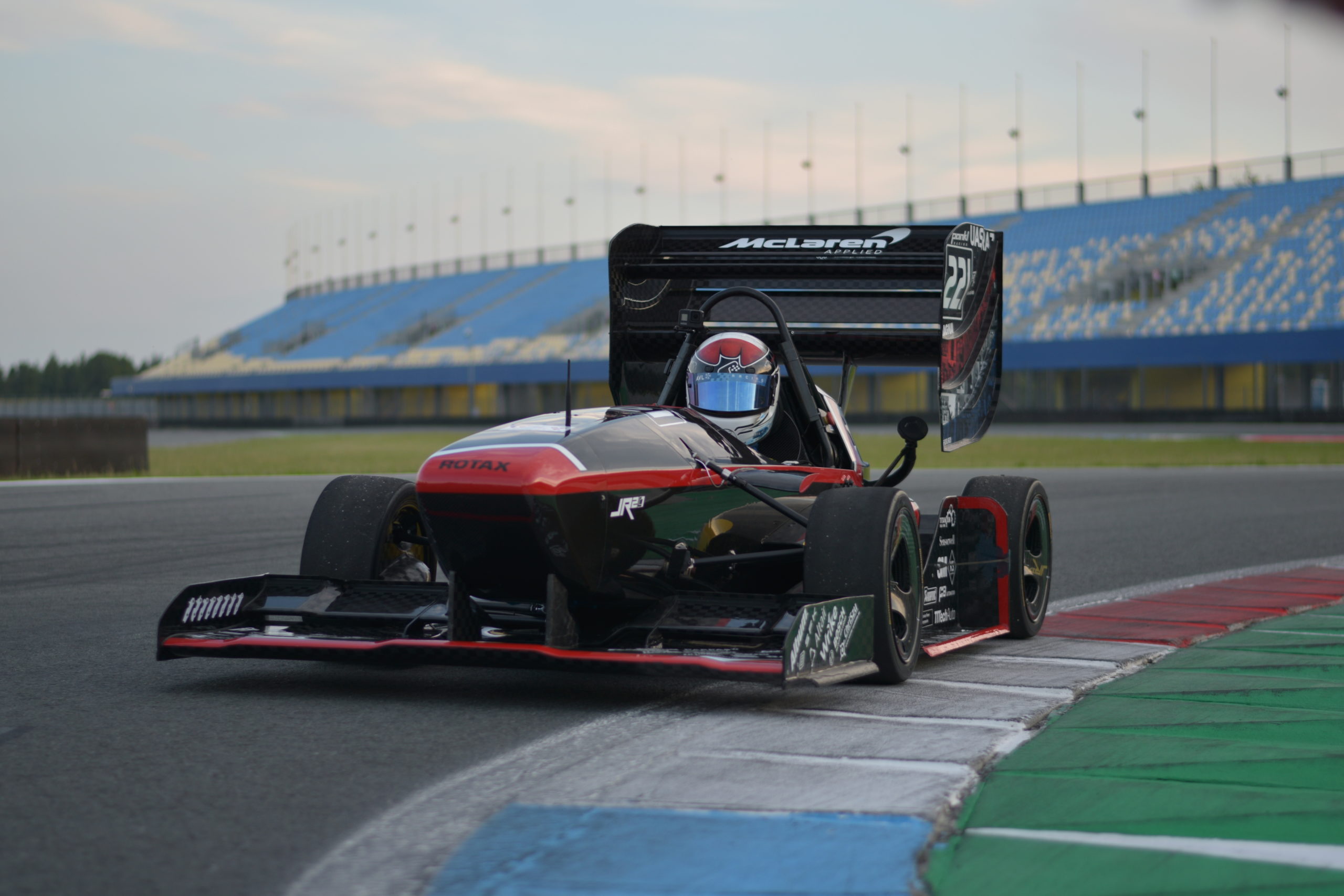 The Racing Team of FH JOANNEUM regularly participates in Formula Student competitions.
Since 2003, our student project Joanneum Racing Graz has been represented in the Formula Student constructors' competitions and thus also forms one of the largest student projects at our university. Within one year, our students not only have to design but also construct and build a formula racing car according to given regulations.
Afterwards, the car has to pass various driving tests and also has to convince off the track in disciplines such as business presentation or the cost report, in which other degree programmes of FH JOANNEUM also participate. So far, the Racing Team has been successfully represented in the competitions - since 2022 also in the electric class.
You can read more about the Racing Team here in the German blog posts of the pit stop series.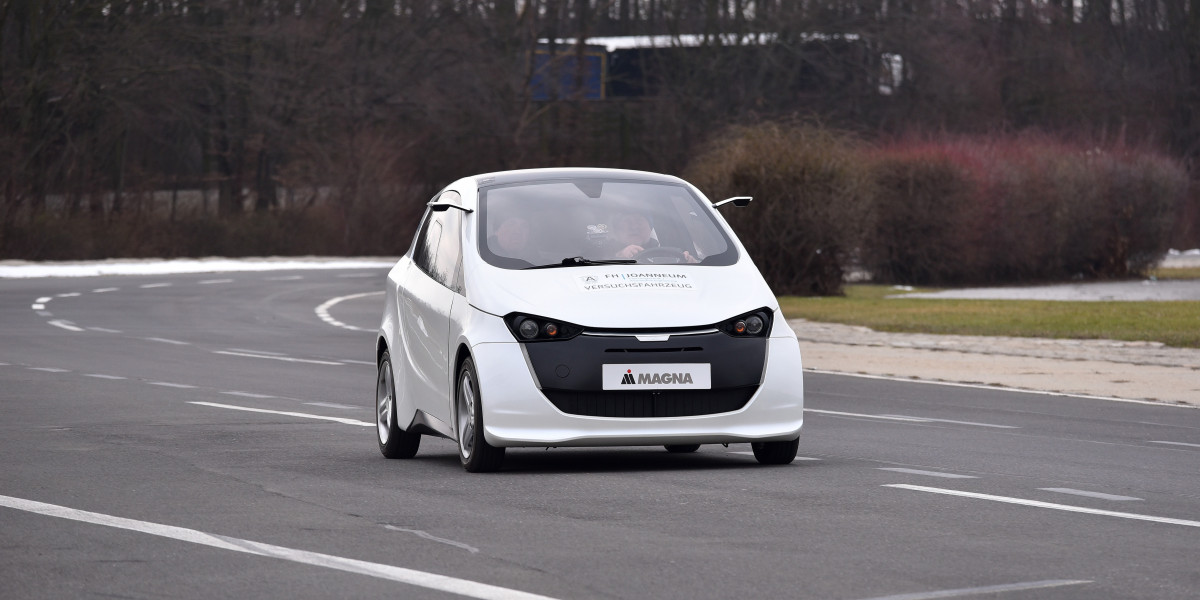 Based on a prototype from Magna, the first electric vehicle was built at FH JOANNEUM.
Electric vehicles are becoming increasingly popular, but the number of them in Austria is still relatively low. Since this is also an important topic for our students, we developed and built our own electric car as part of several student papers and projects based on a prototype from Magna. The technical details are composed as follows:
designed as a city car,
two asynchronous machines with 48 volts,
a power of 30 kilowatts and
41 hp.
So far, numerous issues have been worked on, such as the distribution of the tractive force so that smaller curve radiuses can be driven. Currently, our students are working on a steer-by-wire driving method already.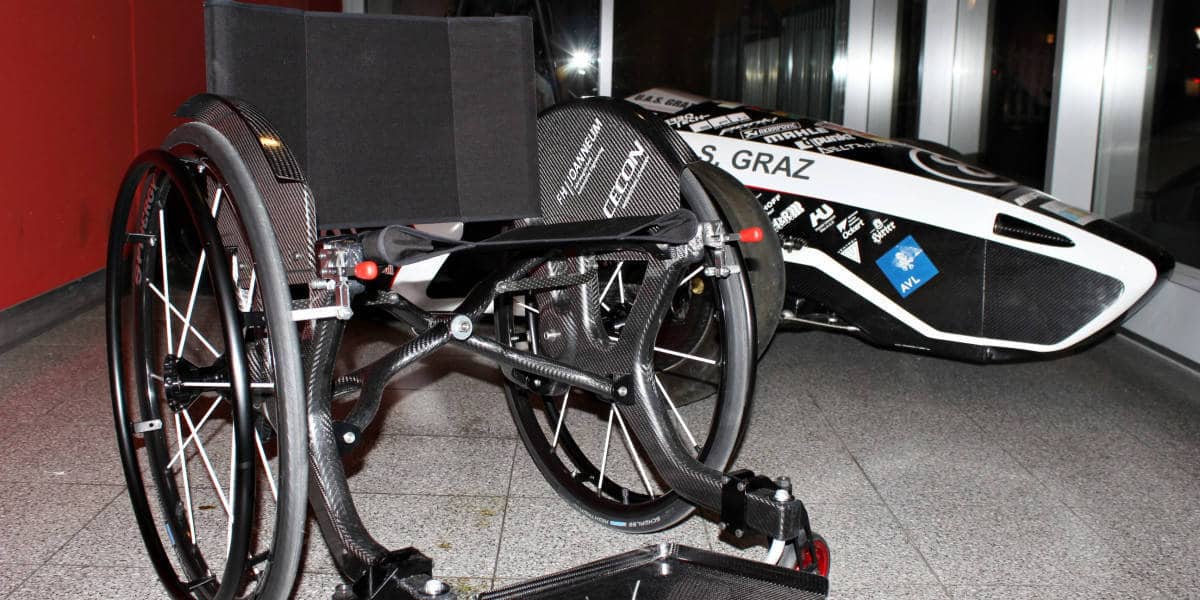 The world's lightest folding wheelchair.
At our Institute, the lightest folding wheelchair in the world was both designed and produced. Consisting of
carbon,
aramid,
aluminum and
steel
it weighs only 4.96 kilograms. In comparison, conventional wheelchairs, such as those used in hospitals, usually weigh 20 kilograms. The idea for this project can be traced back to four of our master's students who had previously applied their knowledge of design and manufacturing in ultralight construction in a completely different field: in the development of a racing car for Formula Student.
Read next:
Semester Abroad
During the semester abroad at one of our partner universities you will gather intercultural experiences and expand your horizon. Here you can find more information about requirements and how it all works.