Event
Designing Civil Disobedience
FH JOANNEUM-Lectures im Designmonat: Jennifer Morone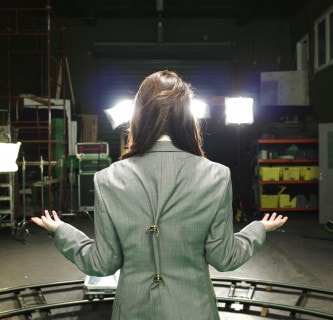 This lecture is about using design as a medium to catalyze social justice. Whether it be a single act of disobedience or a strategically planned agenda that unfolds over time, design and designers have an important role to play. The lecture will introduce the concept and mechanisms of influencing relevant thought and action through design. Comparative examples of past and present designs for justices and injustices will be examined as well as tactics and methodologies to be employed when designing disobedience.
Jennifer Lyn Morone
is a conceptual artist and designer who makes work that seeks to disrupt. Research based, spanning various mediums and multi-disciplinary, the work examines the interrelations of political, economic, and technological designs and their impacts of society.
Her work has been exhibited, screened and presented internationally, recently at the Martin Gropius Bau (Berlin), Haus der Kulturen der Welt (Berlin), Carroll/Fletcher Gallery (London), Victoria & Albert Museum (London), HeK (Basel), and the Saint-Etienne Design Biennale (Saint-Etienne). Morone holds a BFA in Sculpture and Art History from SUNY Purchase (New York, USA) and an MA in Design Interactions from The Royal College of Art (London, UK).