Department of Media & Design
Information Design
My Studies
Student projects
Project work in small groups and start-up companies provides practical training in the digital and analog fields of the creative industries. Students apply their knowledge directly in numerous projects, which is ideal preparation for the world of work.
Current student projects
Das Sachbuch
Das Sachbuch – Unsachgemäße Unsachlichkeit & andere Sachen ((The non-fiction book – on improper lack of objectivity & other things) is the practical creative work developed by students from the Information Design degree programme (2011 intake) as part of a project carried out on the Communication Design course. The term Sache (thing), something that is in its very essence so abstract and varied, was the main topic here. What is a thing? How is it defined? What does it stand for?
The project involved, for example, the development of a relevant design manifesto that is apparent in both the content and design of the publication as well as pertinent individual projects in which students took a number of approaches to looking at the subject: original, informative, critical.
Yet it would be quite wrong to assume that Sachbuch is a book in the conventional sense. The design incorporates three individual posters, folded and placed in a book cover featuring special slits. Das Sachbuch really is something rather special.
Semester: 5th semester
Duration: 8 months
Project Manager: Catherine Rollier

Students: Valentina Boscolo, Elena Caniova, Kristina Csar, Miriam Derler, Isabel Erlebach, Anna Frohmann, Lisa Gaugl, Valentina Grabner, Daniela Gruber, Katrina Günther, Georg Habermann, Lena Sophie Hafner, Jennifer Höll, Katharina Holler, Bianca Höller, Andrea Hutter, Verena Jauk, Martina Kogler, Nejc Kuzmič, Hannes Mitterberger, Anna Müllneritsch, Ines Pinter, Sabrina Pirker, Isabella Planker, Erwin Polanc, Lisa Rath, Anna Rohner, Lisa Schantl, Susanne Schmid, Philipp Schwarzbauer, Fanny Seiwald, Joseph Thanhäuser, Jane Wolfersberger, Christina Zettl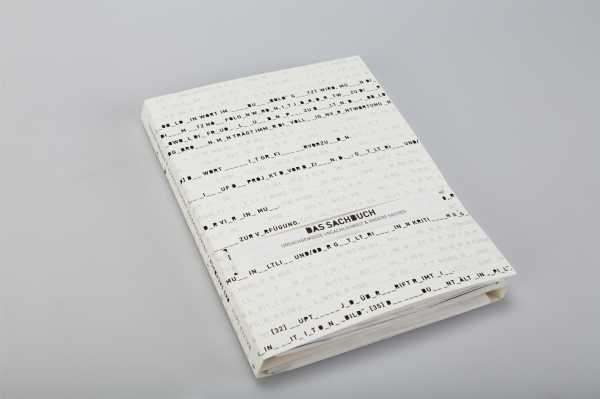 Photo: Clara Wildberger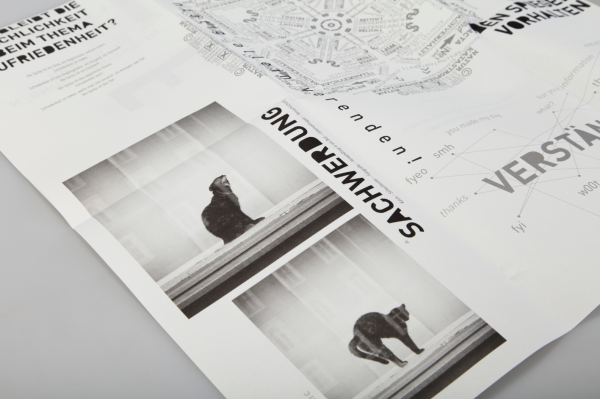 Photo: Klara Wildberger
Read next:
Semester Abroad
During the semester abroad at one of our partner universities you will gather intercultural experiences and expand your horizon. Here you can find more information about requirements and how it all works.